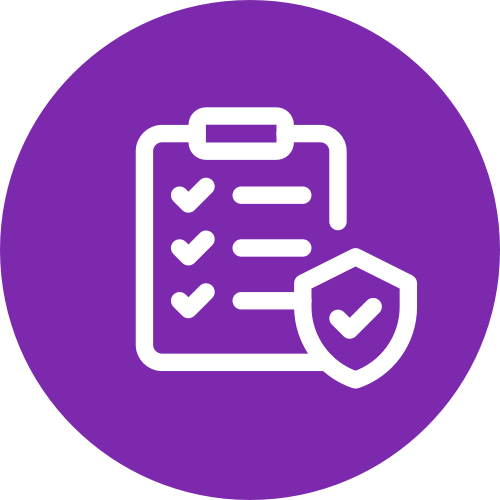 Free Medicare Comparison
Enter your zip code & compare plans.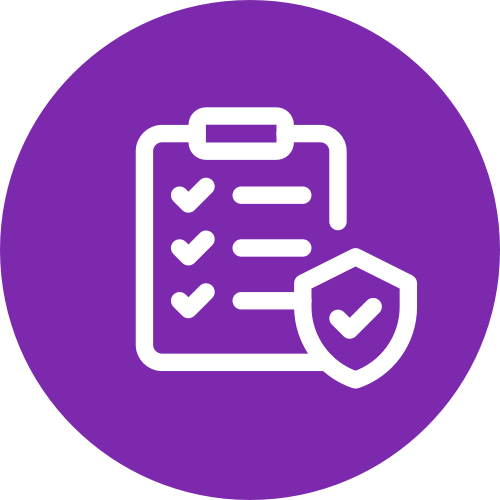 Free Medicare Comparison
Enter your zip code & compare plans.
What is Medicare?
Medicare is the United States healthcare program available to individuals who are 65 years or older. Additionally, some people under the age of 65 years may also qualify for Medicare.
The Medicare program is available to anyone within the eligible age range, regardless of income or medical history. This is frequently the only affordable medical coverage available for seniors with a long medical history or low income. The Medicare program is facilitated by the Centers for Medicare & Medicaid Services (CMS).
The Medicare program was started in 1965 to provide healthcare to seniors and those with certain medical conditions. Today, it covers over 60 million people. The program is the second-largest social insurance program, following closely behind the U.S. Social Security program.

An Overview of Medicare
Medicare is divided into different plans which describe the type of coverage available:
Part A- Hospitalization Insurance
Part B- Medical Insurance
Part C- Medicare Advantage Plan
Part D- Drug Coverage
Medicare Supplement, or Medigap
This federal program primarily serves adults 65 years and older. This correlates with the age when many people retire, leaving behind their company-sponsored healthcare benefits.

What Does Medicare Cover?
Medicare helps to cover certain health care costs. However, it does not cover all health care costs, so you must choose the right plan. The different Medicare parts cover a wide range of chronic conditions and disabilities. The people currently receiving Medicare benefits fall into one of the following:
Functional impairment: 32 percent
Fair/poor self-reported health: 25 percent
A total of 5 or more chronic conditions: 22 percent
Under the age of 65 with qualifying health conditions: 15 percent
Ages 85 plus: 12 percent
Medicare, depending on the part you have, can cover a long list of healthcare services, including:
Outpatient hospital needs
Physician services
Prescription drugs
Specialist services
Inpatient hospital hosts
Rehabilitation following a surgery
However, the specific medical services and costs that the Medicare program covers vary, depending on the plan. For example, original Medicare may cover traditional medical costs, like surgical needs or rehabilitation. But unless you add on a separate policy, it will not cover copays or prescription needs.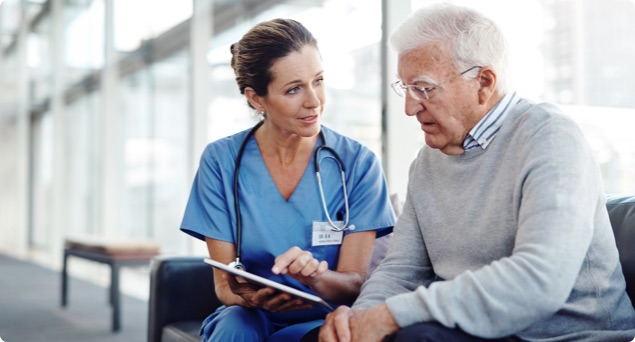 What Medicare Does Not Cover
It is also important to know what Medicare does not cover.
Medicare does not cover:
Most long-term assistive care
Dental care
Dentures
Long-term services
Eyeglasses
Hearing devices
Cosmetic surgery
Routine foot care services
Acupuncture
The biggest out-of-pocket expense for those enrolled in a traditional Medicare program is long-term facilities, followed closely by physician visits and supplies.
If you want to take advantage of any of these benefits, then you will want to consider this as you shop for your Part C Medicare plan. The biggest gap in Parts A and B Medicare is long-term care. As a result, many seniors may be left figuring out how to afford long-term care options, like assisted living or nursing homes.

Types of Medicare Plans
Medicare is not a one size fits all program. You have the option to choose a plan that best fits your needs. Here are the different types of Medicare plans:
Part A (Hospital Insurance)
Part A is hospital insurance. This covers costs related to inpatient care or limited care in a nursing facility. This is not to be confused with a nursing home. Part A only covers a temporary stay in a long-term facility, usually following surgery. Part A also covers home health and hospice care.
Part B (Medical Insurance)
Part B is medical insurance. It covers costs related to doctor's services or specialist medical care needs. This may include outpatient care, home health care, or some preventative care. While Medicare Part B services may often require a deductible, preventative care is usually included in the benefits.
Parts A and B are often referred to as traditional or Original Medicare. Parts C and D are customizable add-ons. It is important to note that while Part A does cover inpatient care in a hospital setting, it does not cover the medical treatments that you receive while in the hospital. This is included under Part B, making both plans important.
Part C- (Medicare Advantage Plan)
Part C, or more commonly referred to as a Medicare Advantage Plan today, is a voluntary plan that includes both Parts A and B, with the addition of other necessary benefits. A Medicare Advantage Plan is a policy from a private insurance company that includes both Preferred Provider Organization (PPO) or Health Maintenance Organization (HMO). It covers Medicare copayments or deductibles. It may also help to cover any out-of-pocket costs that other Medicare parts do not cover for you.
Part D- (Medicare Drug Coverage)
Medicare Part D is another optional type of coverage that covers costs related to prescription drugs. It works similarly to Part C in that you can shop around and choose a provider.
Part D covers costs related to necessary prescription drugs. Part D is available with private plans that work closely with the Medicare program. This may include standalone plans or Medicare Advantage Plans with benefits that include prescription drugs. While Part D often comes with a deductible and copay, it is suited for people with expensive medication needs.
How to Choose the Right Part C or D Plan
All Part C Medicare Advantage plans must provide you with Part A and Part B benefits regardless of who you purchase your policy with. However, the other coverages will vary, depending on the plan. Most Medicare plans will offer a type of prescription coverage. Some may also offer vision, hearing, and dental.
Medicare Advantage Plans are required to minimize out-of-pocket spending for policyholders, as long as they use in-network providers. The Medicare Advantage Plan may also cover medical costs not available with the traditional Medicare program, like dental care or glasses.
Medicare Supplemental Insurance (Medigap)
Medicare Supplemental Insurance, or Medigap, is an optional supplemental insurance policy that can help you cover other costs. Even with Medicare, seniors can be left to pay for many important medical costs out of pocket. For this reason, enrolling in supplemental insurance plans is popular.
You can choose a supplemental policy based on your personal medical care needs. All Medigap policies in the U.S. are required to follow state and federal laws.
Medigap policies may assist with deductibles, coinsures, or copayments too. Traditionally, Part A and B will cover up to 80 percent of your eligible medical care services. Medigap steps in to pay the leftover 20 percent.
However, you cannot have both a Medigap and Medicare Advantage plan.

Other Options to Cover Healthcare Costs
If you have Original Medicare and your healthcare costs are still high, you may have a few other options available:
If you or your spouse are still currently working, you may be able to enroll in health insurance benefits with that company. However, before doing this, always talk with the financial department to decide how it may affect your Medicare.
Medicaid is another federal program that is income-based. People in a low-income bracket and who also meet the eligibility for Medicare may use benefits from both programs. Medicaid also covers some costs that Medicare does not, including:
Long term care services
Payment of Medicare premiums
Applying to Medicaid does require a separate application process. It also requires that you demonstrate need based on your income.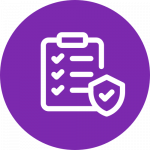 Find affordable Medicare plans in your area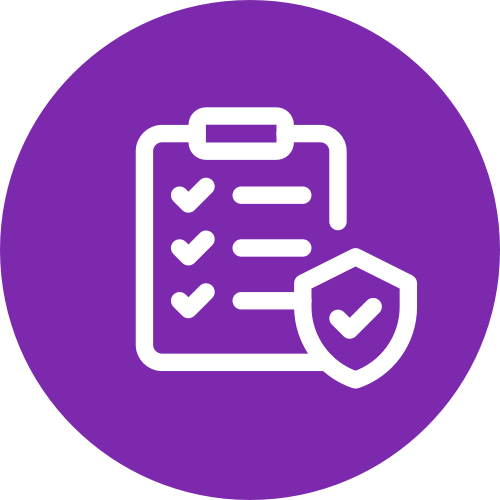 Find affordable Medicare plans in your area
Enter your zip code & compare prices
How Much Does Medicare Cost?
Medicare is not a free healthcare program. The amount you pay depends on the parts you're enrolled in, and your income level. Both Original Medicare Part A and Part B have a monthly premium that can vary each year. This number is derived from your income level. Additionally, Parts A and Part B have a deductible.
The cost of Medicare benefits varies, depending on the program:
Medicare Part A Cost
Most people will receive Medicare Part A benefits without having to pay a premium. However, you may be subject to a monthly premium if:
If you worked and paid into Medicare for less than 30 quarters.
If you worked and paid into Medicare for 30-39 quarters, you may pay a lower monthly premium of $259 per month.
There can also be different eligibility requirements based on if you receive free Medicare Part A benefits, or if you have to pay a premium. The eligibility requirements for premium-free Part A include:
You, or your spouse, previously had Medicare-covered insurance with the government.
You, or your spouse, worked for a minimum of 10 or more years and paid Medicare taxes.
Medicare Part A does usually have a deductible. This is usually around $1,484 per year with a $0 coinsurance for inpatient stays up to 60 days. In addition to the premium payment, Part B also requires a 20 percent coinsurance after all deductible payments.
If you don't meet any of these requirements, but you, or your spouse, is 65 years or older, you may be able to buy Medicare Part A benefits. Medicare has a useful tool that can help you determine if you are eligible for Medicare Part A. This is the Medicare.gov Eligibility Tool.
Medicare Part B Cost
Medicare Part B funds come from member premium payments. On average, a policyholder pays $135.50 per month, up to $148.50 per month, for Medicare Part B. People who are in a higher income may pay more.
Medicare Part C and D Costs
Because Medicare Part C and D are optional add-ons, the costs can vary from plan to plan, depending on the provider. Medicare Part C funds come from payroll taxes and revenue. The average cost of a Part C plan is $34 per month. However, Part C may be free for some. For others, it may have a low cost, depending on the plan in which they enroll.
Even though Part C does not have an annual premium, it does require copays for certain doctor visits and prescriptions.
Medicare Part D funds come from general revenue and Medicare beneficiary payments. Part D also comes with a monthly cost at an average of $41 per month. Additionally, some prescription drugs also come with their own deductible.
Supplemental Plan Costs
Most Medicare Supplemental plans also have a monthly premium. This is why it is so important to shop around for the right provider.
How the Program is Funded
The Medicare Part A program is funded primarily through payroll tax contributions and premium payments. The government takes a 2.9 percent payroll tax on each employee check, contributing to the Medicare program. Some people who are in a higher tax bracket may pay an even higher Medicare percentage.
Other Costs to Consider
A lot of the Medicare plans come with add-on costs, which include:
Premiums: A premium refers to a monthly payment. The majority of people will likely not have to pay a premium for Part A benefits. This is because this premium comes out in payroll taxes during your employment.
Deductibles: A deductible refers to the amount you have to pay out-of-pocket for the insurance company to cover any costs.
Coinsurance: Coinsurance refers to the cost of medical services after paying your copays or deductibles. Coinsurance is usually a percentage of cost.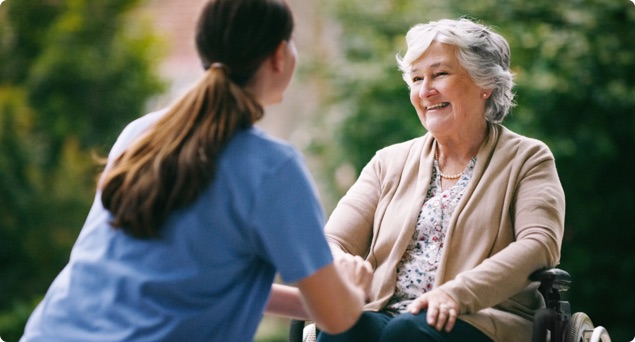 Who is Eligible for Medicare?
Seniors who are 65 years or older are eligible for Medicare benefits. Individuals under 65 years may also qualify for Medicare if they have a permanent disability or kidney failure. The Medicare program expanded in 1972 to cover people under 65 with certain long-term disabilities. People within this age who are currently receiving benefits from Social Security may be eligible for Medicare benefits.
Eligibility for Medicare varies, depending on the part:
Eligibility for Part A
Seniors who have a work history and have paid into Medicare taxes long enough will usually qualify for free Medicare Part A. Adding on Parts B, C, or D, usually requires added costs. This is usually in the form of a monthly payment.
If your eligibility begins at age 65, you are eligible to enroll in Medicare benefits three months before you turn 65 years. This enrollment period goes until three months after your 65th birthday.
You will usually be automatically enrolled in Medicare Part A and Part B if you have Social Security.
Eligibility for Medicare If You're Under 65 Years
If you are under the age of 65 and want to apply for Medicare Part A, you must first receive Social Security Disability Insurance (SSDI). Then, following a two-year waiting period, and as long as you meet the health requirements of the program, you may be eligible for Medicare benefits.
Eligibility for Part B
You can enroll in both Parts A and B three months before your 65th birthday. However, you may also choose to delay enrollment in Part B, depending on your current insurance needs.
While you can still enroll in Medicare Part B at a later date, it can take longer for your coverage to activate, and you may pay a higher monthly payment. You can expect an increase of 10 percent for each 12-month period that you wait to sign up for Part B. Unless you qualify for a Special Enrollment Period, of course.
You will also get another chance to enroll in Medicare Part B each year. This is referred to as the General Enrollment Period. This period is each year from January 1 to July 1.
What is a Special Enrollment Period?
A special enrollment period is a specified period where you can sign up for Medicare Part B after 65 years without penalty. If you or your spouse have insurance through an employer, you do not need to apply for Medicare Part B when you turn 65 years.
A special enrollment period includes any month you are currently covered under you or your spouse's insurance policy. To be eligible for the Special Enrollment Period without penalty, you must enroll up to 60 days before or until 60 days after completing your employment (or ending your benefits).
Eligibility for Part C
If you are eligible for Original Medicare, you are also eligible for Part C. You have the option to choose a plan that meets your healthcare needs.
Eligibility for Part D
Anyone with Medicare is eligible for Part D Medicare plan. You can apply for a Part D program by adding a Medicare Prescription Drug Plan to your current Medicare insurance policy or by buying a Medicare Advantage, or Part C, plan that offers prescriptions.

How to Apply for Medicare
There are many ways that you can apply for Medicare. The method you choose will vary, depending on your age and which part you want to apply for now. If you want to apply for Original Medicare, which means you don't want any of the supplemental parts, you can apply within three months of turning 65 years.
Even if you have no upcoming retirement plans, you can still apply online and then wait to use your benefits until you are retired.
You have three options for enrolling in Medicare:
Apply online on the Social Security Website: The easiest way to apply for Medicare benefits is online. This method allows you to apply in a few minutes or less.
Call: You can also enroll in Medicare by calling directly at 1-800-772-1213 during normal business hours.
Visit your local Social Security office: You can also visit your local Social Security office. Most offices will require that you make an appointment ahead of time.
Once you apply and are determined to be eligible, you will receive a Medicare card with a unique number. You can use this number to access your benefits.

Common Questions Regarding When to Apply
Applying, and enrolling, in the different Medicare Parts during the right enrollment period is important to ensure you have enough coverage, and that you're not subject to any penalties.
When is Medicare Annual Open Enrollment?
Medicare annual open enrollment is between October 15- December 7 of each year. This is the period in which you can also make any changes to your current policy.
When to Apply for Part B?
If you are already a part of Part A, you can apply for Part B using the Medicare CMS-40B online form. This is an application specific requirement for Enrollment in Medicare Part B. You may have to fill out additional forms if you are applying to Part B after already having Part A due to loss of insurance or employment.
When Is Enrollment for Medicare Supplement or Medigap?
Medicare supplement insurance policy, or Medigap, is not part of the federal government program. This means that if you want to take advantage of Medigap benefits, you have to purchase the plan through a private insurance company. The enrollment for Medicare Supplement Insurance Policy is a six-month period set by your state.
In most cases, the enrollment period for Medigap starts on the first day of the month in which you turn 65 years or older and are already enrolled in Part B.
You can actually apply for Supplemental Medicare any time of the year. However, if you apply during the open enrollment period, you are guaranteed coverage. If you apply at a different time than your open enrollment, you may be subject to certain restrictions.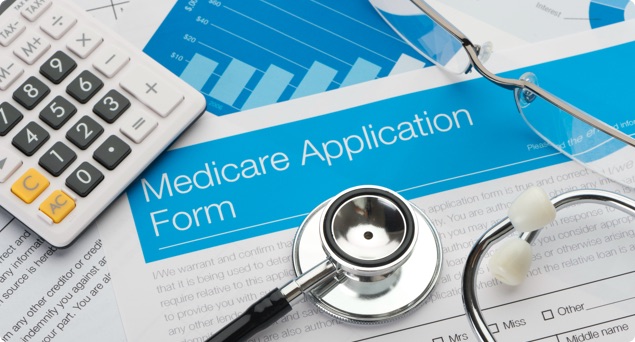 Frequently Asked Questions About Medicare
Here are a few frequently asked questions about Medicare:
Does Income Affect Medicare Benefits?
Income may affect your Medicare costs. People with a higher income may be subject to higher monthly payments, but it should not affect your benefits.
How Does Medicare Affect Employment-Offered Insurance?
Signing up for Medicare can affect your current employment-offered insurance policy. Therefore, it's always a good idea to check with your employer to find out how it may affect your insurance policy and your Health Savings Account (HSA) account.
How Do I Get My Medicare Card?
If you are already receiving Social Security benefits and are automatically enrolled in Medicare, then you can expect your Medicare Card three months before you turn 65 years. After that, you will likely receive your Medicare Card by mail.
If you need a replacement Medicare card, you can request a new one by logging into your MyMedicare.gov account or requesting a replacement online. You can also visit your local Social Security Administration office in person with an appointment to request a new card.
Does Medicare cover mental health services?
Medicare Part B can help to cover some mental health services. Part B, or medical insurance, covers outpatient mental health services including:
One depression screening each year. This screening must be completed in a primary care doctor's office.
Individual or group therapy with a licensed professional.
Family counseling for treatment.
Psychological testing to find out if you need additional treatments.
Psychiatric evaluation in an outpatient setting.
Management of your psychological medications.
Some prescriptions that are not self-administered.
Psychological diagnostic tests.
Temporary hospitalization due to mental health.
Annual wellness check by a professional doctor.
Additionally, the Original Medicare includes a one-time, initial, preventative psychiatric evaluation visit. This visit checks for risk factors of depression. Part B of Medicare may also cover the outpatient mental health treatment services related to alcohol or drug use.
Note that these mental health services may come with a premium, copay, or deductible. It is always a good idea to check with your doctor or healthcare provider on what type of insurance they cover and how much you will be responsible for paying out-of-pocket.
Part B may cover psychological visits with different types of medical care providers. This includes psychiatrists, a clinical psychologist, a clinical social worker, nurse practitioners, physician assistant, or in a hospital outpatient treatment department.
Does Medicare Cover Dental and Vision?
Original Medicare plans do not cover dental or vision care. This includes preventative care or even items you may need, like dentures or glasses. However, if these types of coverage are important to you, you may be able to add them to a Part C plan. These additional programs usually have a monthly premium but can still help you save on costs.
Are Medicare and Medicaid the Same Thing?
Medicare and Medicaid are two different federal programs. Medicare is not income-based and provides benefits to all eligible members. Medicaid, however, is income-based and requires enrollees to meet certain income requirements before eligibility.
These are just a few of the most common questions regarding eligibility and filing requirements for Medicare. If you have questions related to your eligibility or how you can apply, you are not alone. The Medicare program is not always easy to follow, but you can begin to receive benefits once you determine your eligibility.
Questions about Medicare eligibility and enrollment? Or, if you are ready to enroll, consult an medicare agent today. Get Medicare plan options and information to find the right coverage to meet your needs.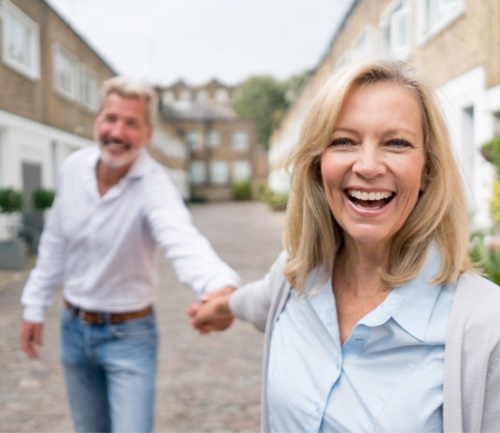 Get more information about Medicare plans and options today!