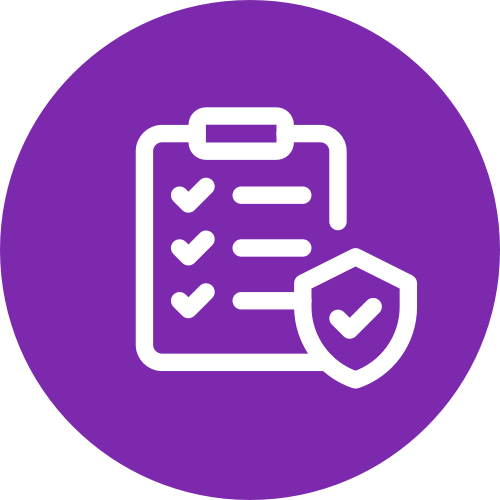 Free Medicare Comparison
Enter your zip code & compare plans.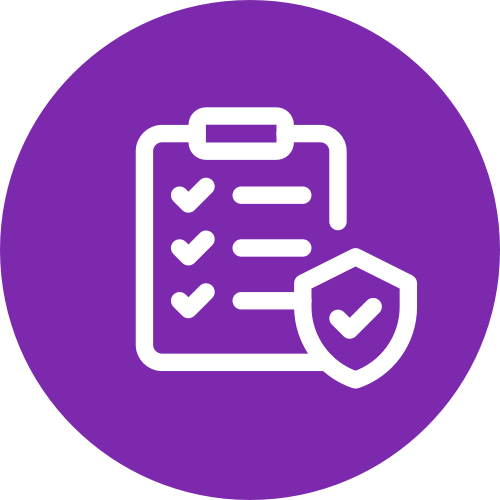 Free Medicare Comparison
Enter your zip code & compare plans.
Silver Sneakers Program
Seniors have a lot of unique medical needs as they get older. While routine medical care is important, it's also necessary to focus on movement and flexibility. So Medicare has partnered with the SilverSneakers program, a private fitness program geared to meet seniors' unique exercise needs.
What is the SilverSneakers Program?
The SilverSneakers program is a fitness program available to seniors who are ages 65 years and older. The program is available free to some Medicare policyholders.
Who is Eligible for the Silver Sneakers Program?
The SilverSneakers program is available to seniors who are enrolled in a Medicare Advantage Plan. A Medicare Advantage Plan, or Part C, is an optional Medicare program that often includes Medicare Parts A and B with other benefits.
Eligibility requirements for SilverSneakers usually include:
At least 65 years or older.
Living in the U.S.
Currently enrolled in a Medicare Advantage plan that includes the SilverSneakers program.
If you're already enrolled in a Medicare Advantage plan, but you're not sure if the SilverSneakers program is a part of your benefits, you can find out by logging into your account. You can also check your eligibility on the SilverSneakers website.
What is Included in the Membership?
The SilverSneakers program offers the following:
Access to online workouts: You don't have to visit a location in person to work out. You can join live or on-demand classes.
Over 15,000 locations: With over 15,000 fitness locations around the U.S., you're sure to find one near you.
Classes specifically designed for seniors: The SilverSneakers class available at SilverSneakers locations are designed to cater to seniors and their individual needs.
Discounts: The SilverSneakers membership also offers access to other health discounts. This includes access to nutritionists, physical therapists, or chiropractors.
Fitness app: The SilverSneakers fitness app makes it easy to find fitness locations in your area or choose classes.
Free membership: If SilverSneakers is included in your Medicare Advantage plan, you'll never have to pay anything out of pocket.
Meeting your fitness goals and staying in shape has never been easier than with the SilverSneakers class. With over 15,000 locations around the U.S., you can easily find one that works for you. If you prefer, you can also take your favorite classes online. It's easy to find a fitness location near you, as the program is available all over the country. Some programs hold classes at the local community center, whereas others hold them in a local park. This allows seniors to choose the workout location that they like most.
Types of Classes Available With the SilverSneakers Program
The Silver Sneakers program offers hundreds of in-person and online fitness classes. They also have a fitness app that allows you to access your favorite classes on the go or to track your goals. You can also easily find a nearby participating location for in-person classes, such as your YMCA or local gym. In total, the Silver Sneakers program offers over 80 different types of classes. The great thing about the membership is that you don't have to pick the classes first. You can easily change up your fitness routine or try as many classes as you want.
The SilverSneakers program offers access to a wide range of senior classes. The classes meet most preferences, including in-person, online, or on-demand. You can also choose to take classes in a traditional gym setting or enjoy the outdoors while taking a class. Whatever class you choose, a SilverSneakers membership is a good way to get moving.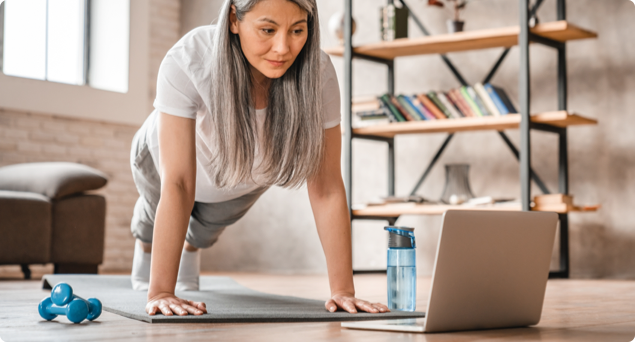 Here are a few of the different types of classes that the SilverSneakers program offers:
Live Classes
Live online classes allow you to work out in the comfort of your own home but with other seniors in real-time. This means that you can work out right along with the instructor and other seniors, who are also in their own homes. Just a few of the online classes currently available include Classic, Zumba, and cardio interval.
Local Community
If you prefer to work out with other seniors in your community, then the Local Community program is right for you. These in-person group exercise classes take place in local community centers or parks. You can follow right along with the instructor and get to know your classmates in the class. Local community classes will vary depending on your location but may include Zumba, circuit/interval training, cardio, or gentle yoga.
If you decide to visit a local community center, you'll also get access to any available fitness equipment. This might include cardio equipment, strength equipment, or even amenities. Some fitness centers offer access to swimming pools or snacks. If you're not a fan of fitness centers, you might prefer a FLEX location, which are SilverSneakers classes that take place at a recreation center or local park.
On-Demand Video
You can also work out at home, on your own schedule. The SilverSneakers On-Demand program allows you to access a database of pre-recorded fitness videos or health tips. The database already has hundreds of videos available. This option is perfect if you live in a rural location or prefer to work out alone. All you have to do is log in and choose your preferred class and then get moving.
Other classes that may be available in the SilverSneakers program include senior sports teams or outdoor fitness programs. Each of the classes is taught by trained instructors who are well-informed of the unique fitness needs of seniors.
SilverSneakers has classes to meet all fitness goals, including:
Strength and cardio classic
Strength and cardio circuit
Zumba Gold
Cardio Mix
Total body strength
Bodyweight Bootcamp
SilverSneakers Splash
BOOM Mind
Cardio Dance
Gentle Stretch
This is only a small collection of the classes available through SilverSneakers. Additionally, most classes are available in multiple methods, including online or in-person classes.
Who is the Silver Sneakers Program for?
The SilverSneakers program is designed for seniors. It includes fitness classes for seniors of all levels, including beginner, intermediate, or experienced seniors. The purpose of the SilverSneakers program is to get seniors moving. They use a variety of fitness classes to assist with:
Flexibility
Mobility
Balance
Strength
Cardio
It doesn't matter what your current fitness abilities or goals are; you're likely to find a SilverSneakers program that you'll enjoy. With so many different types of classes in different locations, you can find a way to increase your endurance and health while staying within the fitness restrictions you may have.
Benefits of the Silver Sneakers Program
Having access to the SilverSneakers program offers you much more than a fitness center membership. The SilverSneakers program offers the following benefits:
Helps seniors stay fit: Studies show that seniors who are in shape are better able to manage their chronic health conditions.
Helps seniors stay socially active: Seniors often report feeling lonely and isolated after retirement. This program gives seniors the chance to meet other seniors in their local areas.
Access to personalized programs: Seniors often have different healthcare and fitness needs, and online classes give them access to personalized programs.
Offers access to quick fitness tips: The SilverSneakers program also offers seniors access to fitness tips, as well as other health services.
The SilverSneakers program has partnered with fitness centers and instructors all over the United States. This means that regardless of where you live, you should have options available.
The other good thing about a membership with SilverSneakers is that you can visit multiple locations. If you travel frequently, you can still keep up with your fitness routine by finding a location near you. You can also alternate your visits between in-person, FLEX location, or online to accommodate your schedule.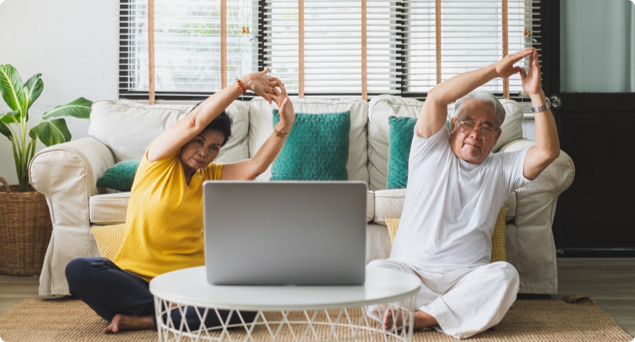 Benefits of Fitness in Seniors
Staying in shape and moving is important as a senior. Numerous studies have found that staying active is key in maintaining physical and mental health as a senior. Additionally, staying active can help to decrease loneliness or isolation, two feelings that seniors commonly report. Joining a workout class or online community can give seniors the resources they need to develop ongoing friendships and relationships.
Routine fitness also offers seniors the following benefits:
Manage weight loss or lose weight: Carrying extra weight as a senior can put you at risk of more health conditions. Easy access to fitness centers helps with management.
Manage chronic health symptoms: A large percentage of seniors are dealing with two or more medical conditions. Fitness can help with treating symptoms of these conditions.
Improve mobility and flexibility: Maintaining and improving mobility and flexibility are important as a senior. It will increase endurance and strength, reducing the chance of dangerous falls.
Improve mental health: Ongoing fitness isn't solely for physical health. It is also important for mental health. Studies show that seniors who are active are less likely to suffer from depression.
Improve sleep quality: A lack of sleep quality can exacerbate health conditions or present new ones. Keeping up with physical activity can help to promote a better sleep pattern and an ideal healthy lifestyle.
Improve brain function: Seniors are at risk of Alzheimer's and other dementia-related medical disorders. Physical activity has been shown to improve brain function, helping the brain maintain important skills like multitasking or creativity. These types of skills can help with preventing memory loss.
The CDC recommends a minimum of 150 minutes of moderate-intensity aerobic activity each week. Staying active, or developing a fitness plan for the first time, as a senior can be difficult. The fact that the SilverSneakers program is specifically designed for seniors who are 65 years and older makes it a good program to try. Seniors can choose the classes and routines that benefit them most.
Of course, some medical conditions can prevent seniors from meeting fitness goals. However, then the CDC recommends that seniors should be as physically active as possible, considering their health limitations. It's also a good idea to discuss any fitness goals or routines with your medical provider.
Benefits of the Social Community
One of the biggest perks of the SilverSneakers program is that it offers seniors access to a community of other seniors. They can work out with other seniors by visiting an in-person center location. They can also chat online with other seniors before or after taking an online class. This not only reduces feelings of social isolation but can also help seniors meet their fitness goals.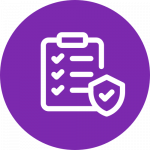 Find affordable Medicare plans in your area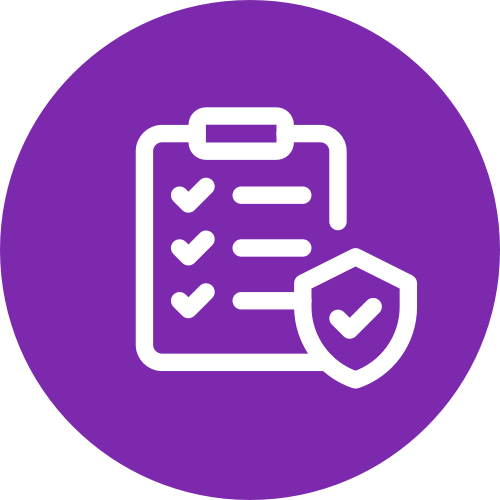 Find affordable Medicare plans in your area
Enter your zip code & compare prices
How to Enroll in the SilverSneakers Program
If you're interested in the SilverSneakers program, consider choosing a Medicare Advantage plan that includes it. The SilverSneakers program has partnered with over 60 health plans. You can learn more about different Medicare Advantage plans by reaching out to providers in your local area.
Insurance Companies That Offer SilverSneakers
The specific companies that include SilverSneakers in their plans will vary, depending on the provider and the specific plan that you choose. Here are a few insurance providers who may include SilverSneakers:
Aetna
Humana
UnitedHealthcare
Anthem Blue Cross
CarePlus
Devoted Health Plans
Freedom Health
Optimum Healthcare
Ultimate Health Plans
Florida Blue
Medicare Advantage Plans also vary, depending on location. If you're interested in accessing SilverSneakers benefits, find out if local plans offer it. In addition to the SilverSneakers plan, it's also important to consider what other benefits are included, as well as the costs associated with each plan.
Frequently Asked Questions about the SilverSneakers Program
Here are some of the most frequently asked questions about the SilverSneakers program:
What Insurance Companies Offer the Silver Sneakers Program?
A lot of insurance companies that offer Medicare Advantage plans also offer access to the SilverSneakers program. Because Medicare Advantage plan availability varies from location to location, it's important to consider the plans in your area.
Does Medicare Cover SilverSneakers?
While the Original Medicare program may not cover the SilverSneakers program, many of the Medicare Advantage plans do. You can find out if it's available by checking with your current Advantage plan. If SilverSneakers is included in your plan, then you won't have to pay anything out of pocket to access the benefits.
If your current plan doesn't cover the SilverSneakers program, you may be able to change Medicare Advantage programs. Even if your new plan comes with added costs, access to the SilverSneakers program may be worth the cost, especially if you're already paying for a fitness center membership. Additionally, studies show that being active can decrease the overall cost of medical care.
What Should You Do If Your Insurance Doesn't Cover Silver Sneakers?
If you want access to the benefits of SilverSneakers and your plan doesn't currently cover it, you may be able to add it on for a separate cost. You may also be able to find a plan that offers not only access to SilverSneakers but also other plan benefits. Many Medicare Advantage plans also offer access to benefits like dental, chiropractic care, or vision care.
How Do I Join SilverSneakers If It's Included in My Plan?
If SilverSneakers is a benefit included in your Medicare Advantage plan, you should receive a membership card. This membership card allows you to access in-person locations. It also allows you to download the app, which you can use to access online or on-demand classes. If you never received a card, you can reach out to your plan provider.
Tips to Help You Benefit Most from the SilverSneakers Program
You already know the benefits that come with the SilverSneakers program and working out as a senior. Here are a few tips that you can use to get the most out of the program:
Consider a mix of fitness classes: You might find it difficult to get to the on-site fitness center more than one time per week. By creating a schedule that is mixed with both in-person and online classes, you're more likely to stick to your fitness schedule.
Get clearance from your doctor before beginning any routine: It's always a good idea to get medical clearance from your doctor before beginning any fitness routine.
Consider your individual workout needs: Different seniors have different workout and fitness needs. Consider if you want to focus on strength training, cardio, or another type of workout. With so many classes available, you have a lot of options.
Enjoy both the physical and social benefits: Working out as a senior offers both physical and social benefits. Instead of focusing solely on the workouts, consider making it a social event. Get to know the other seniors in your classes and consider enjoying other hobbies with them outside of the classes.
Make it fun: Working out or taking fitness classes doesn't have to be boring or something that you dread. Choose classes that not only accommodate your healthcare needs but that are also fun to you. If you have always wanted to learn to dance, consider signing up for a dance class. If you want to learn new stress relief techniques, consider a yoga class.
The SilverSneakers program offers many benefits to seniors, including the ability to manage medical conditions or form new relationships to reduce loneliness. The program is available with many Medicare Advantage plans, making them worth consideration as you plan for your healthcare needs.
Questions about Medicare eligibility and enrollment? Or, if you are ready to enroll, consult an medicare agent today. Get Medicare plan options and information to find the right coverage to meet your needs.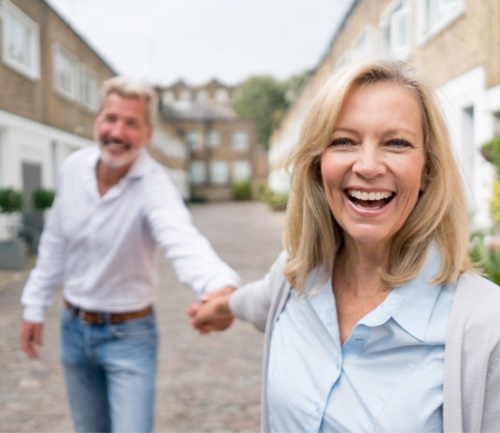 Get more information about Medicare plans and options today!