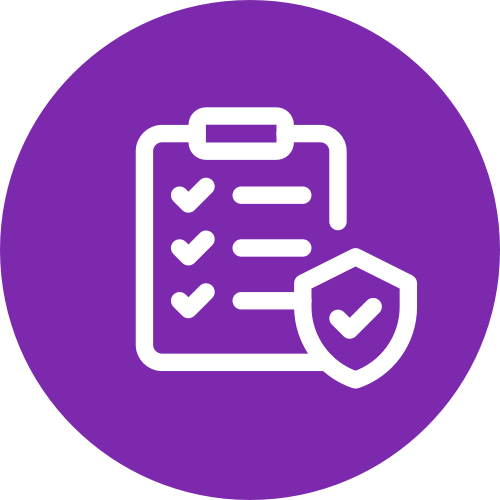 Free Medicare Comparison
Enter your zip code & compare plans.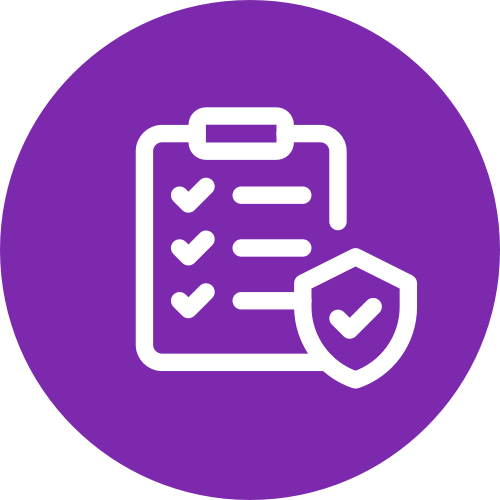 Free Medicare Comparison
Enter your zip code & compare plans.
Does Medicare Cover Chiropractic?
In very few cases, Part B of Original Medicare may include chiropractic care if it's medically necessary. However, it's important to keep in mind that even if chiropractic care is included in Part B, it may not cover everything. Certain services, like tests, may require you to pay out of pocket to cover the costs.
Medicare Part B is typically reserved for preventative care, and chiropractic care is not considered preventative. Medicare Part A will not cover chiropractic service. This part is referred to as hospital care and is reserved for emergency care, and chiropractic service is not typically considered as such.
Here is a quick guide to what the different Medicare parts may cover:
Medicare Part A: No, Medicare Part A is reserved for emergency hospitalization care.
Medicare Part B: Yes, as long as it's medically necessary.
Medicare Part C: Maybe, depending on your Medicare Advantage plan.
Medicare Part D: No, Medicare Part D is reserved for prescription care.
It's important to know what is and is not included in each part before receiving medical services. Otherwise, you could be required to pay out of pocket for any uncovered costs.
What Conditions are Eligible for Medicare Chiropractic?
In order for Original Medicare to cover chiropractic care, the care must be deemed as medically necessary. This means that a medical doctor must order an x-ray and then determine that chiropractic care will be helpful.
Chiropractic care is often used in the treatment of back or neck pain. It's mostly reserved for people who have immediate pain due to an accident or injury. It may also be used in the treatment of people who have chronic back or neck pain, to which other treatment options have not worked. Regardless of the cause, Original Medicare does require a primary physician to order the tests and chiropractic care rather than a chiropractor.
Does Medicare Advantage Cover Chiropractic Services?
While Original Medicare (Parts A and B) don't always cover chiropractic services, a Medicare Advantage plan may. Medicare Advantage, Part C, is an alternative to Original Medicare and allows you to choose a healthcare plan that meets your specific needs. This may or may not include chiropractic care. Medicare Advantage plans offer many benefits to seniors, including the ability to access other treatment services, including a chiropractic visit.
When you buy a Medicare Advantage plan, you have a few different types of plan options:
HMO: A health maintenance organization (HMO) plan requires you to seek medical care in-network.
PPO: A preferred provider organization (PPO) plan also uses an in-network plan. However, you may have the option to visit medical providers out of network at an additional cost.
PFFS: A private fee-for-service (PFFS) plan is available through a private insurance company. PFFS plans often include other types of coverage you may need, like chiropractors.
SNPs: A special needs plan (SNP) allows policyholders to customize their plan to their unique healthcare needs. This plan is ideal for those with pre-existing conditions.
Another option, similar to a plan, is a medical savings account. Medical savings accounts are paired with high deductible health plans.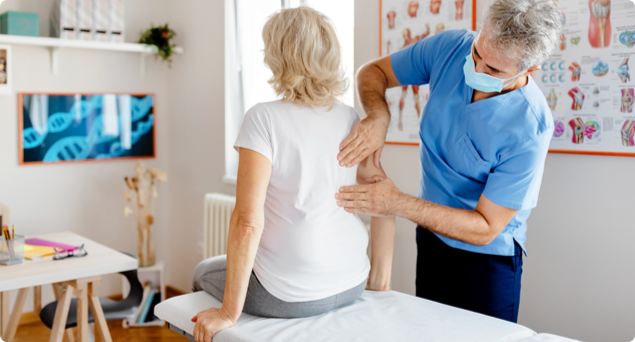 In-Network Versus Out-Of-Network Plans
HMO and PPOs do require you to use a network of healthcare providers. This means that if you require a chiropractic adjustment, you'll need to use a physician in their network of providers. If you have one of these plans or are considering one of these plans, it can be beneficial to check if a chiropractor is already a part of your network.
Part B plans vary, even among HMO or PPOs, so it's important to choose one that meets your needs. Medicare Advantage plans are required to include the same services available with Original Medicare, so you can expect your Medicare Advantage plan to include at least Parts A and B coverage. In addition to chiropractic services, your Part C plan may also include other coverages like dental or vision care.
Does Medigap Cover Chiropractic Care?
Medigap is a Medicare supplement insurance that you can buy in addition to the Original Medicare plan. Medigap helps you cover other healthcare costs, including copayments and deductibles. For example, Medigap may help you cover the extra 20 percent that you owe if Original Medicare approves your chiropractic care. Medigap, however, doesn't cover chiropractic services on its own.
How to Enroll in a Medicare Advantage Plan
Because Medicare Advantage plans are available through private insurance providers, the enrollment process may vary. It's important to look into the requirements for each individual plan. When enrolling in a local Medicare Advantage plan, you will also need your Medicare number and start date of your Medicare Part A and B plan coverage.
It's also important to know when your enrollment dates are to ensure that you have the coverage you need. Open enrollment is when you can decide, and buy, the Medicare plan. This occurs annually from October 15 – December 17. If chiropractic care is important, then be sure to check plans that offer it.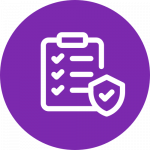 Find affordable Medicare plans in your area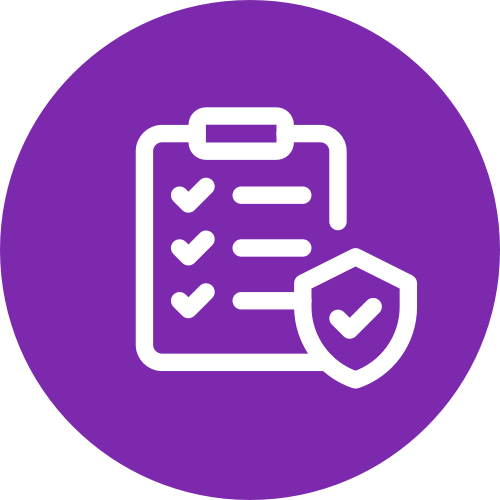 Find affordable Medicare plans in your area
Enter your zip code & compare prices
How to Pay for Chiropractic Care Without Medicare
If you need chiropractic services and Original Medicare or Medicare Advantage does not provide you with the coverage you need, you may have other options available.
If you have traditional insurance, chiropractic care may or may not be covered in your plan, depending on its details. Otherwise, if you believe that chiropractic care may be beneficial to you and it's not currently covered in your current Medicare plan, you may be able to work out a payment plan with your chiropractor.
Additionally, some providers may offer discounted pricing for seniors who are on a fixed income and don't have insurance coverage.
Because some Medicare Advantage plans do offer chiropractic care, it may also be beneficial to shop around and compare policies. Even if you currently have a plan that doesn't include chiropractic care, you may be able to switch plans within the enrollment period to receive the coverage that you need.
What Types of Chiropractic Treatment Does Medicare Cover?
Whether you have Original Medicare or a Medicare Advantage plan, typically, the only approved condition for chiropractic care is subluxation of the spine. Subluxation of the spine refers to a condition when the spine loses flexibility due to the bones becoming misaligned, which can also interfere with the nerves.
Subluxation is a hands-on treatment, and the manipulation must be completed by a chiropractor or other qualified medical provider. The treatment involves the chiropractor using physical movements with their hands to realign the bones in the spine. This can reduce pain, manage inflammation, or restore function.
Your Medicare plan may cover chiropractic services if you need chiropractic services to correct subluxation. In order for Medicare to cover this, however, you must have an official diagnosis. This diagnosis must come from a primary physician.
In order for the treatment to be covered by Medicare, it must also meet other requirements. For example, it must be done to treat an existing problem. This means that you cannot receive chiropractic care as a preventative treatment.
What Does a Chiropractor Treat?
Chiropractors are healthcare professionals that focus on the neuromusculoskeletal system, specifically the bones and how they align with each other. Chiropractors treat a wide range of bone, nerves, muscle, and tendon conditions. They may also provide care following a short-term injury, like after a car accident.
Chiropractic manipulations can help to relieve symptoms like headaches, pain and stiffness, neck pain, and back pain. Some chiropractors also offer wellness or preventative services, including nutritional or fitness care. However, these extra services are not typically covered with a Medicare plan.
Most Medicare Advantage plans will only cover chiropractic services that are medically necessary. This means that it will only cover services like x-rays or manipulations if they are necessary to diagnose or treat an injury. A few example requirements may include:
The patient has a neuromusculoskeletal disorder.
The need for chiropractic care is clearly documented.
The patient has improved within two weeks of chiropractic care.
The treatment is not considered experimental.
Your Medicare plan may not cover other chiropractor-related costs, like x-rays or massage therapy, even if it's related to the subluxation. If an x-ray is necessary to diagnose the cause of back or neck pain, it must be ordered by a licensed doctor.
Chiropractic care can also be used to diagnose chronic pain conditions. It's often used as a resource to identify the source of pain coming from nerves, muscles, bones, or joints. However, without an identifiable diagnosis before, most Medicare plans will not cover chiropractors as a method of locating pain.
Other Chiropractic Services
Chiropractic care often refers to physical manipulation to treat pain. Chiropractors use specialized skills and knowledge to realign the body's bones. However, physical manipulation may not be the only medical service recommended by your chiropractor or physician. Other services may include:
Acupuncture
Acupuncture is a procedure in which the provider inserts thin needles into your body at strategic points. Acupuncture is not covered by Original Medicare or Medicare Advantage.
Physical Therapy
Physical therapy is often used to rehabilitate a person after an injury. However, physical therapy can also be used to strengthen muscles, preventing further injury from occurring. Some Medicare plans may cover physical therapy, especially if it's recommended by your primary care physician.
Massage Therapy
Massage therapy can be beneficial in reducing pain. It's not often covered in any Original Medicare or Medicare Advantage plans. This means if you choose to receive massage therapy to manage chronic pain or other health conditions, you will likely be responsible for 100 percent of the costs.
This tool can be helpful in doing your research and finding out what specific services are covered in your plan. When Medicare does cover it, you can expect Medicare to cover approximately 80 percent of any approved services.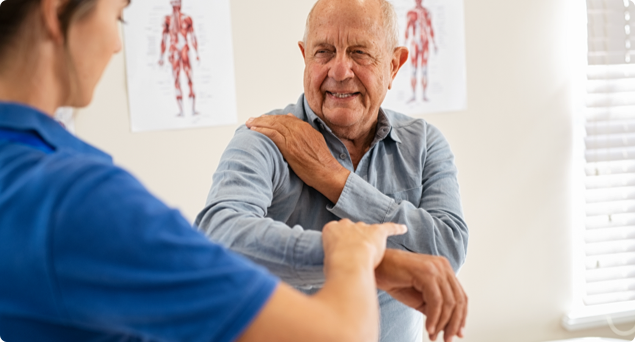 How Can Chiropractic Care Help Seniors?
Chiropractic care is often used when creating a comprehensive treatment plan for common senior medical conditions. A large percentage of seniors deal with multiple health conditions, including chronic pain. Healthline estimates that up to 5 percent of older adults visit a chiropractor regularly for treatment. Additionally, seniors who are 65 years or older make up about 14 percent of people who regularly visit a chiropractor.
The research into chiropractic care and its effectiveness for certain medical conditions is still new. This is often what leads to many insurance companies only covering minimal care related to chiropractic services. Some studies, however, have proven chiropractic care to be effective in treating pain related to certain medical conditions, including chronic back and neck pain, sciatica, headaches, or muscle pains.
Chiropractic care may also have other benefits for seniors. Chiropractors aren't only about treating pain. It can also be used to help build strength, which may be important for seniors to prevent injuries. Chiropractors can also offer physical therapy services to seniors that can help with improving their flexibility, which can also help with preventing injuries.
Of course, it's important to talk with your medical provider before starting any new medical treatment, including chiropractic care, to ensure it's safe. Chiropractic care may not be approved or recommended for certain medical conditions.
What Will Chiropractic Care Cost Under Medicare?
If chiropractic care is included with your Medicare Part B plan, you can expect to pay a 20 percent coinsurance. The Medicare program will pay for the other 80 percent. You will also be subject to deductibles. Medicare won't cover any of your chiropractic costs until you have met your deductible.
How much you pay for chiropractic care under a Medicare Advantage plan will vary, depending on your plan. Always ask before receiving medical services. If your treatment requires other chiropractic services, like massage therapy or acupuncture, you will usually have to pay for these out of pocket. When receiving chiropractic care with a Medicare Advantage plan, it's always a good idea to find out what your costs will be ahead of time. Be sure to ask questions like:
How much will my insurance cover?
How much does my doctor or chiropractor charge?
What other medical services does my chiropractor recommend?
Are the recommended services necessary for my condition?
Is chiropractic care recommended by my primary physician?
Because a physical manipulation for subluxation is the only thing that Medicare plans cover, it's important to understand your treatment recommendations. This can help you avoid unexpected costs that you may have to pay on your own, without insurance. Of course, the cost of chiropractic services will determine how much you have to pay out of pocket. While the standard repayment is 80 percent, the actual amount that you pay can significantly vary based on cost.
It's also important to know how many chiropractic visits your plan will cover. If you need chiropractic care, your chiropractor will often recommend a specific number of treatments over a set period of time. While the specific coverages vary, Medicare will usually pay up to 12 sessions of chiropractic care, with an additional eight sessions if it's proved to be effective in managing, or treating, the pain symptoms.
How Much Does Chiropractic Care Cost?
Because the cost of chiropractic care also affects how much you can expect to pay, it's important to do your research and know this ahead of time. The cost of chiropractic care varies, depending on many factors, including the office and provider you visit. Additionally, the number of chiropractic visits you receive will also have an effect on how much you owe. The average cost of chiropractic care in 2021 is $65 per visit.
Frequently Asked Questions About Chiropractic Care
Here are a few frequently asked questions that we get about Medicare plans and chiropractic care:
Do I Need a Referral for Chiropractic Care?
While it doesn't specifically state that you need a referral for chiropractic care with Medicare, the fact that you need to prove it's medically necessary may indicate that you do. Both Original Medicare and Medicare Advantage plans won't cover chiropractic care unless it's deemed medically necessary. This often requires an x-ray prescription from your doctor, which may be considered to be a referral.
Will Chiropractic Care Ever Be Fully Covered Under Medicare?
In 2018, the U.S. House of Representatives first introduced a bill to expand the types of chiropractic care available with Medicare. Since then, numerous bills with a similar goal have also been introduced. None, however, have made it through the necessary steps to include chiropractic care in Medicare.
Chiropractic care is not always covered under Original Medicare or a Medicare Advantage plan, making it important to consider your individual healthcare needs. Considering your needs ahead of time, and choosing a plan that provides you with the coverage you need, can help you prepare for your health care during retirement.
Questions about Medicare eligibility and enrollment? Or, if you are ready to enroll, consult an medicare agent today. Get Medicare plan options and information to find the right coverage to meet your needs.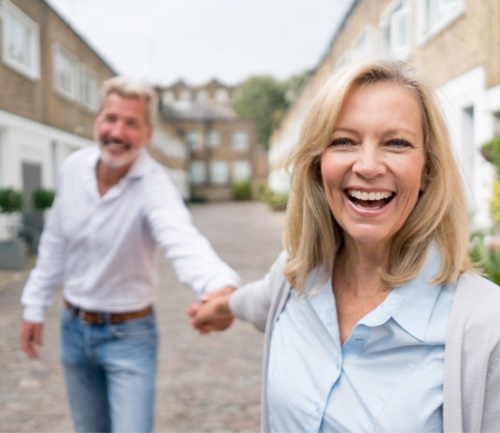 Get more information about Medicare plans and options today!