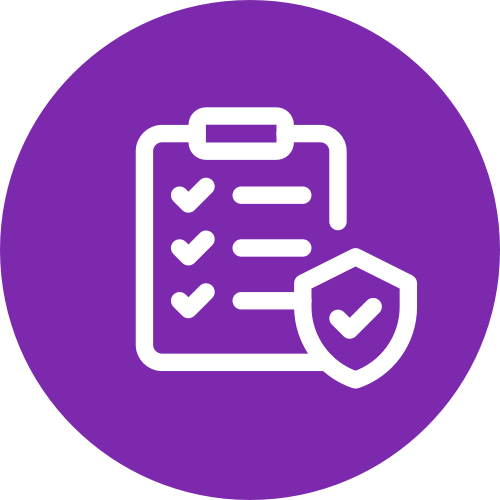 Free Medicare Comparison
Enter your zip code & compare plans.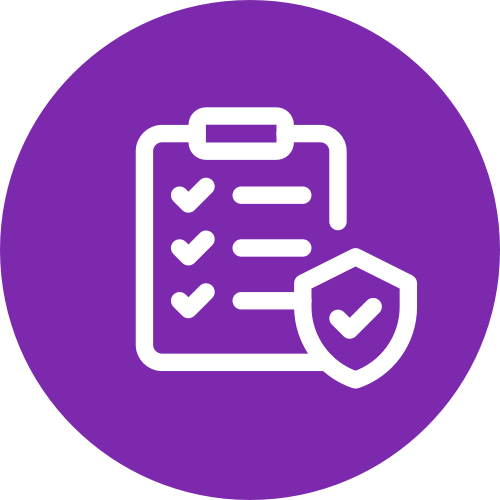 Free Medicare Comparison
Enter your zip code & compare plans.
Medicare Guide: What Does Medicare Part B Cover?
Medicare coverage offers peace of mind for those in search of hospital and health insurance. However, before you can ensure that you're getting the right kind of protection, you need to learn a little more about how Medicare works.
The answer to "What is Medicare?" can be more complicated than it seems, particularly when there's traditional Medicare and other, newer options to consider. To help you get a better insight into the Medicare health plan that's right for you, we're going to take a deep dive into Medicare Part B.
Let's get started.
What Types of Services Does Medicare Part B Cover?
Medicare Part B coverage helps to pay for two things: preventative services and medically necessary services. This means that your Medicare Part B insurance will cover things like medical checkups and screening, as well as outpatient care and skilled nursing.
Importantly, there are restrictions on the health coverage you get. For instance, there may be a limit to the amount of supply you can get for drug coverage or how often you can get medicine. In some cases, you may need to make a co-payment on your medical insurance to get the health care you need.
Health coverage you can expect from Medicare Part B includes:
Ambulance services to get you to a hospital in an emergency. You will only get ambulance support that's suitable for the kind of care you need.
Cardiac rehabilitation, exercise, counseling programs, and outpatient care from skilled nursing professionals.
Chiropractic services – but you will need to pay for any tests and non-essential chiropractor support ordered by a doctor.
Diabetes self-management training and prescription drug supplies. Medicare Part B only covers insulin used with an external pump.
Durable medical equipment, such as walking supports and wheelchairs. You may also have coverage for a hospital bed. You can check your level of insurance online.
Prosthetic and orthotic options, like prosthetic limbs and physical therapy, to get used to them.
Pulmonary rehabilitation for diseases like COPD in a skilled nursing facility.
Screenings, tests, and scans to prevent common, serious illnesses or conditions. The scans covered will depend on your medicare assignment.
Second surgical opinions
Shots or vaccinations
Help with quitting smoking if you have a diagnosis and a condition caused by tobacco use. Your Medicare reimbursement will be limited otherwise.
Speech therapy support
Telehealth in situations where you can't visit a doctor
Transplants and immunosuppressive drugs
Does Part B cover preventive screening examinations?
Medicare Part B does cover some preventative tests and screenings. Make sure that you check the information on your Medicare Part B plans before you arrange a screening. Usually, the tests that are covered by this Medicare insurance will be those deemed necessary to prevent chronic and long-term conditions.
Part B coverage might include an aortic aneurysm screening if you are at risk. Or you could look into alcohol misuse counseling and screening as part of your Annual Wellness visit. The original Medicare Part B also covers things like bone density tests and screening for cardiovascular disease once every five years. Other screens and tests covered might include:
Depression screening once a year
Diabetes screening twice per year
HIV screening every 12 months
Hepatitis C screening if you're at high risk
Colorectal cancer screening
Lung cancer screening for former and current smokers
Mammograms every year
Nutrition therapy screening and services
Obesity screening and support for losing weight
Pap test and pelvic examinations
PSA screening for prostate cancer
STI screening and counseling from a professional
What are the fees for Medicare Part B?
Before you jump into any Medicare plan or enrollment, you'll need to know how much you need to pay. The fees associated with your Medicare insurance plans will depend on whether you're being diagnosed, monitored, or receiving treatment. You should also note that the price of your Medicare insurance plans will differ depending on your other forms of coverage.
When you look into "how much does Medicare cost at 65" online, you'll find that there are various forms of Medicare supplements you can access to provide additional support. For instance, you might decide to pay for Part D Medicare alongside your Part B Medicare premiums.
You may need to pay some of the costs for many services unless you have extensive medical coverage. Speak to a professional about Medicare enrollment in things like Medicare Part C or Medicare Part D to see if you need extra coverage. You may also be able to look into Medicare savings program options.
As a Medicare beneficiary, you will usually pay around 20% of the Medicare-approved amount for your doctor's services. While Medicare Part B does cover some prescriptions, you will pay for most of your medications. Prescription drug coverage is usually only covered under Medicare Part D, except in some incredibly unique circumstances.
Does the Medicare Part B Premium Increase Every Year?
The standard price of your insurance and care will depend on several factors, including the costs of your Medicare premiums, Part D coverage, and more. The amount you pay as a beneficiary can go up depending on your income. You'll also need to be aware that Medicare Part B premiums can increase depending on the economy.
During your general enrollment period or initial enrollment period, you'll be able to check on pricing. The annual deductible for Medicare Part B beneficiaries was $198 in 2020, which is an increase of around $13 from the year before.
Keep an eye on your medicare insurance plans and their costs by checking the Medicare website or talking to your health care provider about your creditable coverage. If you are late to enroll in this coverage, you may need to pay a late enrollment penalty.
What is the Difference Between Medicare Part A and Part B?
Medicare Part B is the health care insurance coverage solution in Medicare, designed to cover many of your consultations with nurses and doctors. Medicare Part B can include various kinds of outpatient support and the use of crucial hospital equipment. This kind of original Medicare insurance is often known as Medicare health insurance.
On the other hand, Medicare Part A mostly covers inpatient treatment and the kind of support that you need when you stay within a hospital. The coverage that you get from your Medicare Part A plan will need to be deemed medically necessary by a doctor. Part B coverage ensures that you have support outside of a hospital, while Part A focuses on what goes on within the medical facility.
For many people, Medicare Part B is best when combined with other forms of Medicare coverage, including Part A for hospital visits, and Part D for prescription drugs. When you're enrolling in your Medicare insurance plan, it's important to speak to an expert about the kind of coverage you need. You may be able to reduce certain costs for your Medicare supplement insurance plans depending on your social security and disability benefits.
Speak to an expert to see if Part B coverage is right for you and whether you need additional coverage.
Questions about Medicare eligibility and enrollment? Or, if you are ready to enroll, consult an medicare agent today. Get Medicare plan options and information to find the right coverage to meet your needs.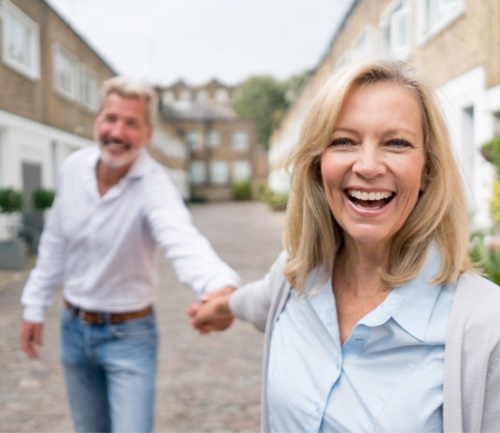 Get more information about Medicare plans and options today!