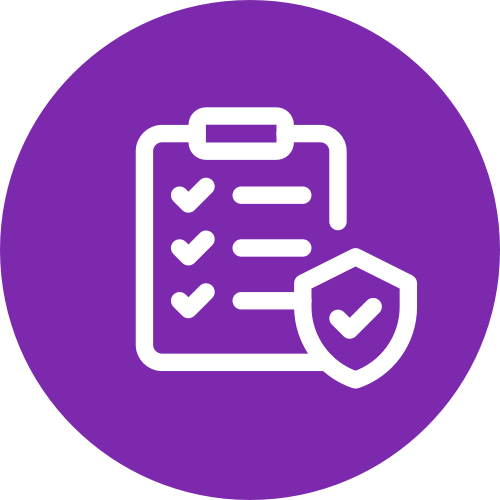 Free Medicare Comparison
Enter your zip code & compare plans.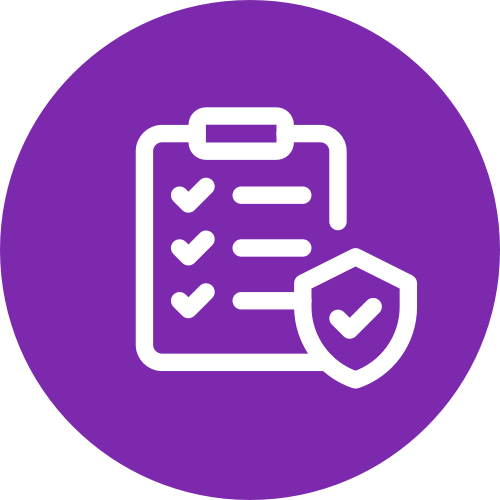 Free Medicare Comparison
Enter your zip code & compare plans.
Medicare Age
Medicare, the U.S. federal healthcare program, is designed for seniors who are 65 years and older. Some people under the age of 65 years may also qualify for Medicare benefits. Knowing what age to enroll is important to ensure you have enough coverage and avoid paying a penalty.
The U.S. government is also considering lowering the current Medicare age. Because this proposal is newer, we don't yet have all the details to fully understand how it will affect the current program. However, there are a few implications that doing so is likely to affect those on both Medicare or Medicaid.
What Is the Eligibility Age for Medicare?
Most people will be eligible for Medicare once they turn 65 years. Enrollment begins three months before your 65th birthday. It includes the month that you turn 65 years, and concludes three months after your birthday.
Medicare for People Under Age 65
Some people under the age of 65 years may also qualify for Medicare benefits. This includes people with disabilities or those with permanent kidney failure.
If you are currently receiving Social Security Disability Insurance (SSDI), you can also apply for Medicare. However, you do have to wait 24 months. It is important to note that enrolling in Medicare benefits can affect your Medicaid eligibility. If you are receiving both, it is necessary to evaluate how this affects your situation.
How to Get Full Medicare Benefits
The Medicare program helps to cover the cost of healthcare. However, it does not cover all costs. Original Medicare consists of Parts A and B. To access full Medicare benefits, you may also want to consider Parts C and D.
First, let's consider what each part is, and what it covers:
Medicare Part A includes hospital costs. This covers inpatient care in a hospital setting, or a limited stay in a skilled nursing facility after a hospital stay. In some cases, part A may also cover home health or hospice care costs.
Medicare Part B includes medical insurance. This covers doctor' fees, as well as outpatient care or home health care. It may also cover medical equipment and some preventative services.
In addition to Parts A and B, some people may choose to add on additional benefits with Part C or Part D.
Part C includes the Medicare Advantage Plan. This includes all benefits available through Parts A and B, as well as other Medicare coverage. Additional coverages might include prescription drug costs or vision, hearing, or dental coverage. Each of these coverages, which you can pick and choose to create the plan that works for you, is bundled into one plan.
Part D includes Medicare prescription drug coverage. This includes the cost of prescription drugs.
A Medicare Supplemental Insurance (Medigap) policy is also available as an additional option for health coverage.
While most people 65 years and older opt for both Parts A and B, it is possible to decline B. You can also decline Part B initially and then add it on later. However, this can delay your Medicare coverage, and your premium increases the longer you wait.
Even if you don't want to enroll in Part B, it is best to apply for Original Medicare during the initial enrollment period. You can then decline Part B and add it on later when you need it. However, you should only do this if you already have this type of health coverage elsewhere, such as through an employer's insurance plan.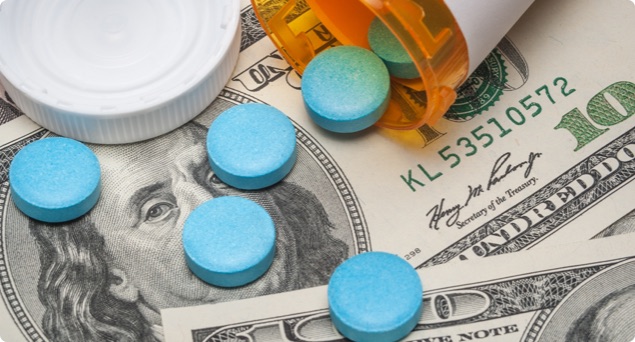 Medicare Plan Costs
If you are 65 years or older, you are likely eligible for Medicare Part A at no cost to you. Your eligibility is based on how long you have worked, and if you paid into Medicare for long enough. Medicare Part A comes with an annual deductible of $1,484. However, most people will be eligible for no premiums as long as they meet employment requirements.
Part B is usually an optional add-on but comes with a monthly cost. The specific cost that you pay each month will vary, depending on your income. If you choose to delay Part B until you need it, you may have a higher monthly premium. On average, this cost goes up 10 percent for each 12-month period that you delay. That is, unless you are eligible for the Special Enrollment Period (SEP), which is only available if you were covered under a work insurance policy or a spouse's work insurance policy.
You can enroll during your Special Enrollment Period without a premium penalty as long as you sign up in one of the following:
The same month in which you are already covered by your employer, or your spouse's employer.
Within the eight-month period that begins within a month of your coverage or employment ends, whichever comes first.
Medicare Part B is also available during a General Enrollment Period. This occurs each year from January 1-March 31. If you sign up during this period, your Part B coverage will begin on July 1 of that year. Medicare Part B is usually a monthly cost of $148.50. For most people, it also requires an annual deductible of $203 and a 20 percent coinsurance cost after deductible.
People who are considered low-income who qualify for Medicare may be eligible for the Medicare Savings Program. Through this program, people in a low-income range must be offered one of the following options:
Qualified Medicare Beneficiaries (QMB): QMBs have an income of up to $1,073 per month for a single person, and up to $1,452 for two. Some states, however, do have slightly higher limits, so it is important to check each state's requirements.
Specified Low-Income Medicare Beneficiaries (SLMB): SLMBs are in a slightly higher income range. If they have an income of up to $1,288 per month for a single person, and up to $1,742 for two people, they may receive assistance with Medicare Part B.
Qualified Individuals (QI): QIs are also eligible for assistance with Medicare Part B costs with an income of up to $1,449 per month for a single person, and up to $1,960 for couples. However, the QI program has limited funds available. Once they are gone, no one can receive assistance through the program.
What Happens If I Return to Work After Age 65 Year?
You may decide to return to work after you turn 65 years and have already enrolled in Medicare benefits. Whether you decide to work part or full-time, you may choose to continue receiving Medicare benefits. You can also choose to keep your Medicare Advantage Plan. However, if your employer offers a better option, you may keep Original Medicare and opt out of Part B.
Your spouse may also choose coverage under your work policy. If this is the case, then you both should only stay enrolled in Part A. Part A is typically free and as long as you can prove coverage through your employer, you can re-enroll in Part B at a later date under the Special Enrollment Period.
Suppose you don't make the necessary changes. In that case, you will continue paying for Medicare Part B. If you cancel the policy and forget to sign back up before you no longer have benefits through your employer, you could be charged a penalty fee. This penalty is usually a 10 percent increase in your premium cost and you will be required to pay it as long as you have Part B.
Effects of Lowering the Medicare Age
The current Medicare plan is designed for people 65 years and older. Other people under 65 years old may qualify but the majority of people taking advantage of the program are 65 years or older.
There has been a lot of debate and consideration regarding the possibility of lowering the Medicare age . Included in the Biden 2022 budget is a proposal to lower the Medicare enrollment age from 65 years to 60 years. Additionally, the House Democrats are calling to lower the age from 60 years to 55 years. The proposal plans to offer Medicare benefits to people 60 years at the same premium as those 65 years.
The proposal states that funding for this age range would not come from the same Medicare Trust Fund. However, it doesn't include specific information on how the program will be funded. It also doesn't specify how this change would affect people already enrolled in the program.
The goal of the proposal is to provide healthcare to seniors between the ages of 60 and 65 years, a population that is often uninsured or underinsured. It would also provide an additional insurance option to those who have health insurance, but pay an expensive rate.
How Medicaid May be Affected
While we don't yet know how this change will affect people currently receiving Medicare benefits, we can expect people within the ages 60-65 years receiving Medicaid benefits to be affected. It is possible that some Medicare beneficiaries in this age range could lose coverage. It may also increase the number of eligible people for both programs, fostering more concerns about federal funding.
Currently, over three million adults between the ages of 60-64 years are enrolled in Medicaid. An additional just under one million people are dually eligible for both Medicare and Medicaid.
Currently, there are different requirements for receiving eligibility between the Medicare and Medicaid programs. Receiving Medicare benefits does not automatically qualify someone for Medicaid benefits. Instead, they must be within a certain income to be eligible for Medicaid program benefits.
People who are between 60-64 years may be eligible for Medicaid by meeting certain income or disability-related requirements. However, a person who has been previously eligible for Medicaid and is currently at least 65 years is eligible for Medicare.
A few concerns that this brings up for many include:
Will the policy changes allow people to continue receiving Medicaid benefits and Medicare until they turn 65?
Will Medicaid enrollees be limited to when they can apply? Right now, there is no special enrollment period for Medicaid.
Would Medicaid enrollees lose out on dental, vision, and hearing, as the Medicaid program covers it at the state level, but Medicare does not include these things.
Will states be required to collect available funds from the estates of deceased enrollees? The Medicaid rules require this, but Medicare rules don't.
There are also differences between the eligibility of receiving benefits when filing an appeal. If you currently have Medicaid and are filing an appeal, you can continue receiving benefits. However, Medicare does not allow you to use benefits during an appeal period.
In-Network Vs. Out-Of-Network Considerations
Another consideration is when it comes to in-network or out-of-network rules. Medicare enrollees have the option to enroll in the Original Medicare plan, or to choose their own with a Medicare Advantage plan. As a result, Medicare enrollees with Original Medicare usually have a wider range of in-network providers to choose from.
Some states may require Medicaid enrollees to enroll in managed care, which limits their in-network providers. This may give those with Medicaid more options for healthcare once they are eligible for Medicare.
Reapplying Rules
Currently, Medicaid requires people to continue reapplying for benefits each year. With Medicare, once you are approved, you no longer have to renew your eligibility. However, it is unclear if those who qualify for both will have to reapply annually or not.
Cost of Benefits
Cost is another important factor to consider between the programs. Medicare tends to have higher premiums than when compared to Medicaid. The Medicare Savings Program (MSP) is available to Medicare enrollees with low income and limited assets. The program currently helps to cover insurance premiums and copayments.
There are a lot of questions as to how a lower Medicare age will affect this program. Because Medicaid is a lower-income program, more people will rely on the MSP program, limiting its ability to help people already in the program.
Questions about Medicare eligibility and enrollment? Or, if you are ready to enroll, consult an medicare agent today. Get Medicare plan options and information to find the right coverage to meet your needs.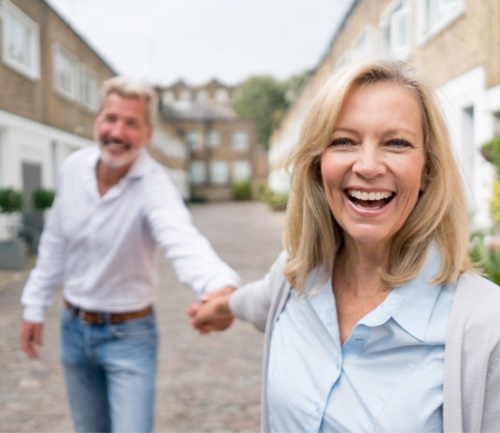 Get more information about Medicare plans and options today!