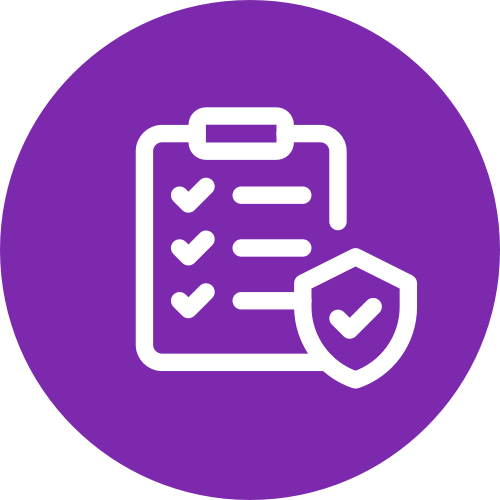 Free Medicare Comparison
Enter your zip code & compare plans.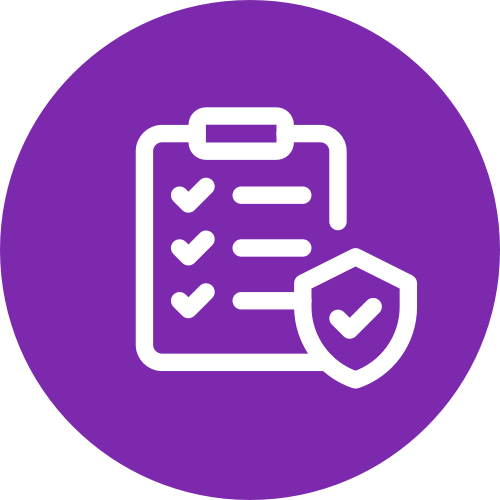 Free Medicare Comparison
Enter your zip code & compare plans.
What Can You Get on Medicare?
As you begin to prepare for your 65th birthday, how you will cover healthcare is an important consideration. Seniors' healthcare needs tend to increase with age, many of which can be costly. Medicare is the U.S. federal healthcare program for seniors 65 years and older and others under the age of 65 with permanent conditions.
What Medicare Covers
Medicare covers the cost of most healthcare needs, including hospitalization and outpatient care needs. Full Medicare coverage refers to Part A and Part B, which includes hospital and medical insurance. Enrollees may also choose to add additional levels of coverage, through different Medicare Parts.
These are referred to as Part C (Medicare Advantage Plan) or Part D. When it comes to the specific things that Medicare covers, it depends on the plan.
What Medicare Doesn't Cover
While Medicare is a beneficial health program to assist with your healthcare needs, it does not cover everything. For example, one of the biggest healthcare costs that it does not typically cover is long-term care. While Medicare may cover the cost of an assisted living facility temporarily following a procedure, it does not usually cover long-term nursing home care.
Specific things that Original Medicare is unlikely to cover include:
Private nurse
Private room
Routine foot care
Cosmetic surgery
Glasses
Prescription drugs
Custodial care
Keep in mind that this is not a complete list of what isn't covered . Medicare is also unlikely to cover services received outside of the U.S, or dental and vision. However, these types of services may be available through a Medicare Advantage Plan.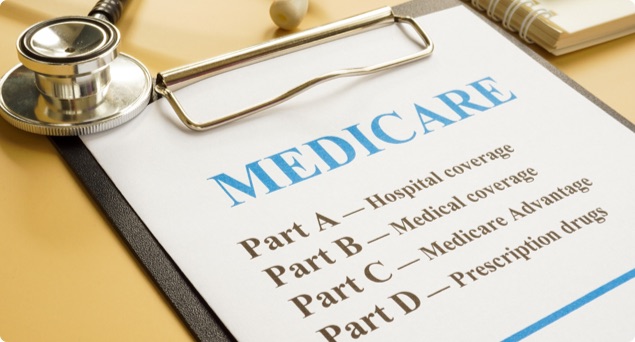 Different Parts of Medicare
Medicare is made up of four programs. Understanding these programs, what they include, and how to get each one, is important as you prepare for Medicare enrollment.
Medicare Part A is hospital insurance. This covers costs related to inpatient care in a hospital setting. It may also cover short-term stays in a skilled nursing facility. Specific things that Part A may cover include:
Semi-private hospital room
Intensive care unit
Skilled nursing
Prescriptions while in the hospital
Medical supplies
Lab tests
Operating costs
Rehabilitation services
It may also cover home health care, including part-time skilled nursing care or physical or speech therapy. Hospice care may include doctor or nursing services, home health aide, inpatient care, or medical supplies.
Part B is medical insurance. This means that it covers medical services, like doctors or specialists' visits. It may also cover some outpatient care or even some durable medical equipment. Specific things that Part B cover include:
Physician visits
X-rays
Medical services, both inpatient or outpatient
Medical supplies
Ambulatory coverage
Drugs that are not self-administered
Community mental health
Comprehensive outpatient rehabilitation services
Part B may also cover some preventative services, like screening tests or diabetes monitoring. It may also include a yearly flu vaccine or bone density testing.
Medicare Parts A and B are often referred to as Original or Traditional Medicare. Most people carry these parts of Medicare and are the parts you may be automatically enrolled in.
Part C is a Medicare Advantage Plan. This includes all services available through Parts A and B, with the addition of other coverages. Additional coverage may include prescriptions, vision, hearing, or dental care. A Medicare Advantage Plan may also help you cover the cost of copays or coinsurance payments.
Part D is prescription coverage. This helps with the cost of prescription medications. You can also add Part D to a Part C plan.
Medicare Parts C and D are available through a private insurance company. However, they are regulated by the Medicare program, meaning they must follow rules.
Costs of Medicare by Part
It can also be helpful to know how much you can expect to pay with each part. Different parts of Medicare may have different premiums or cost requirements:
Cost of Part A
You may be able to qualify for free Medicare Part A if you meet the following:
You are at least 65 years and are eligible for Part A and Part B.
You have worked and paid into Medicare taxes long enough.
While Part A may be free for most enrolled, you may have to pay a monthly Medicare premium if you don't enroll during your Initial Enrollment Period.
For free benefits, you also must have worked a certain period of time. As long as you, or your spouse, received at least 40 or more credits during your employment history, you should receive free Medicare Part A benefits. If you received 30-39 credits, you may be subject to a $226-$259 Medicare premium. If you receive less than 29 credits, you may be subject to a $411-$471 monthly premium.
Cost of Part B
Part B often requires a monthly premium. This amount is based on your income, as well as when you enroll. People in a higher tax bracket may pay a higher premium. Additionally, if you don't enroll in Medicare Part B during your Initial Enrollment Period, you may be subject to a penalty payment. This payment equals 10 percent per 12 months that you don't enroll.
If you already have health insurance and don't need Part B, you can decline coverage. You can then avoid a penalty premium by enrolling during your Special Enrollment Period. As long as you demonstrate that you had coverage when you declined Part B, you shouldn't be subject to a premium penalty. The cost of Part B premium is usually between $97-$386.10.
People who may be subject to a higher Part B premium include those with an income of $85,000 or more, or married couples with an income of $170,000 per year. These same people will also likely be subject to a higher premium for Part D.
The cost of Parts C and D will vary since they come from private insurance providers. You can shop around and choose the Medicare health plan that fits your budget and includes the coverage types you need. Both Parts C and D are likely to have copayments, especially with medical services like dental care or prescription drugs.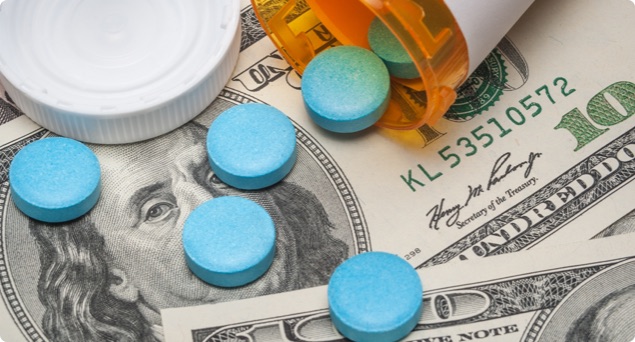 Who is Eligible for Medicare?
If you are already receiving Social Security benefits, then you may be automatically enrolled in Original Medicare Parts A and B. If you want to manually enroll, you can do so around your 65th birthday. The initial enrollment period begins three months before your 65th birthday. It continues until you turn 65 years, and then ends three months after your birthday.
People under 65 years may also be eligible for Medicare if they meet certain health or disability requirements. Generally speaking, if you currently receive Social Security disability benefits, you will likely be eligible for Medicare benefits after a mandatory 24 month waiting period.
Once you are within the Medicare eligibility age, you must enroll within your enrollment period. There are three enrollment periods to know:
Automatic Enrollment
As mentioned, some people will automatically be enrolled in Medicare Parts A and B. If you fall into this category, you don't have to enroll, but you do need to make a few decisions, including:
Do you want to enroll in a Medicare Advantage Plan?
Do you want to decline Part B?
If you are automatically enrolled, you should receive your Medicare card in the mail just before your 65th birthday.
Initial Enrollment Period
The Initial Enrollment Period is your first opportunity to enroll in Medicare benefits, if you are not automatically enrolled already. This begins three months before your 65th birthday. This period then ends three months after your birthday. During this time, you can enroll online, by phone, or in person. Online is the fastest method of enrollment.
During this enrollment period, you also want to consider Part D. Part D will help you cover the cost of prescriptions. Prescription costs can get expensive for seniors.
General Enrollment Period
The General Enrollment Period is for people who did not enroll in Medicare Parts A and B during your initial enrollment period. This General Enrollment Period is from January – March 31 of each year. You may begin enrollment as soon as July 1, but this comes with a penalty. You cannot enroll in Medicare benefits between April 1-June 30.
Special Enrollment Period
The Special Enrollment Period is reserved for those who continue working past 65 years (or have a spouse who does so). If you are still working past 65 years and have access to your work insurance plan, you may decide to forgo Part B. In this case, you may be able to enroll in Part B later, when you are no longer employed, without penalty.
Be sure you know when your enrollment period is, so you can prepare to apply. Even if you believe you should be automatically enrolled, it is good to check that you receive both parts A and B. Collect the eligibility documents you need ahead of time to make the application process easier.
Considerations When Working and Receiving Medicare
You may receive Medicare benefits and continue working. However, if you accept both Parts A and B, it is good to discuss the implications with your employer. Medicare benefits can affect a Health Savings Account (HSA). You may also decide to use your Medicare benefits rather than the insurance available through your employer.
Commonly Asked Questions About Medicare Benefits
Here are a few questions you may have about Medicare benefits:
Does Medicare Cover the Costs of Diabetic Supplies?
Medicare Part B should cover the cost of diabetic supplies. This includes all testing equipment and other necessary medical equipment. Part A covers the cost of diabetic treatments.
How Do You Get Assistance Paying Your Health Care Costs?
Medicare is a good way to cover medical costs as you get older. However, even the monthly premium, or copayments, can be difficult for some to afford. You may have a few additional options to assist with health care costs:
Medicare Advantage Plan: A Medicare Advantage Plan can help you cover additional medical costs that are not available with Original/Traditional Medicare. This includes copays or dental, vision, or hearing coverage.
Social Security: Social Security may be available to some seniors. However, it is income-based and will require you to demonstrate need.
Discount program: While it is not insurance, you may qualify for a discount program that can help to reduce the cost of certain medical services. A dental discount program is the most common type of program.
Stand-alone policy: A stand-alone insurance policy may help you cover some of the costs of aging, like dental or hearing care.
The Medicare Savings Program may also be an option for some people. This program divides needs based on three categories, depending on income levels. The program may assist with medical costs like copays or coinsurance costs. The program allows those on Medicare to receive benefits without having to cover out-of-pocket costs.
Is There a Copay for Doctor Visits with Medicare?
Because doctor's visits are covered with Part B, you will usually have a copay. Part C, also called a Medicare Advantage Plan, may help you cover these copays if they are too expensive. This Medicare health plan may also assist with other types of copays, like hospital stays or other types of expensive medical procedures.
How Can You Enroll in Medicare Based on Disability Eligibility?
If you are under 65 years, you may still qualify for Medicare based on disability, where you can take advantage of Medicare benefits. You will be automatically eligible for part A and B benefits after you have received Social Security disability for a minimum of 24 months.
Some medical conditions, like ALS, may have different requirements, and may not make you wait as long to receive your eligibility. Remember, Medicare eligibility requirements are constantly changing, so it is good to check the most recent requirements.
Questions about Medicare eligibility and enrollment? Or, if you are ready to enroll, consult an medicare agent today. Get Medicare plan options and information to find the right coverage to meet your needs.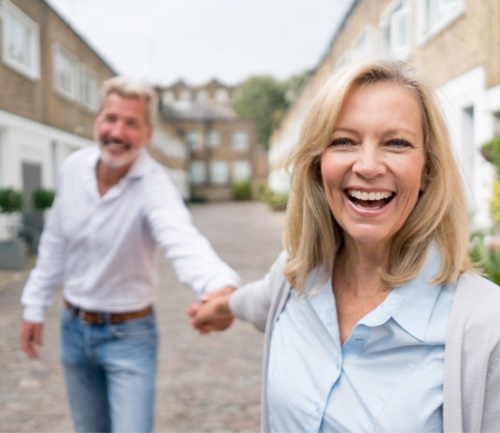 Get more information about Medicare plans and options today!